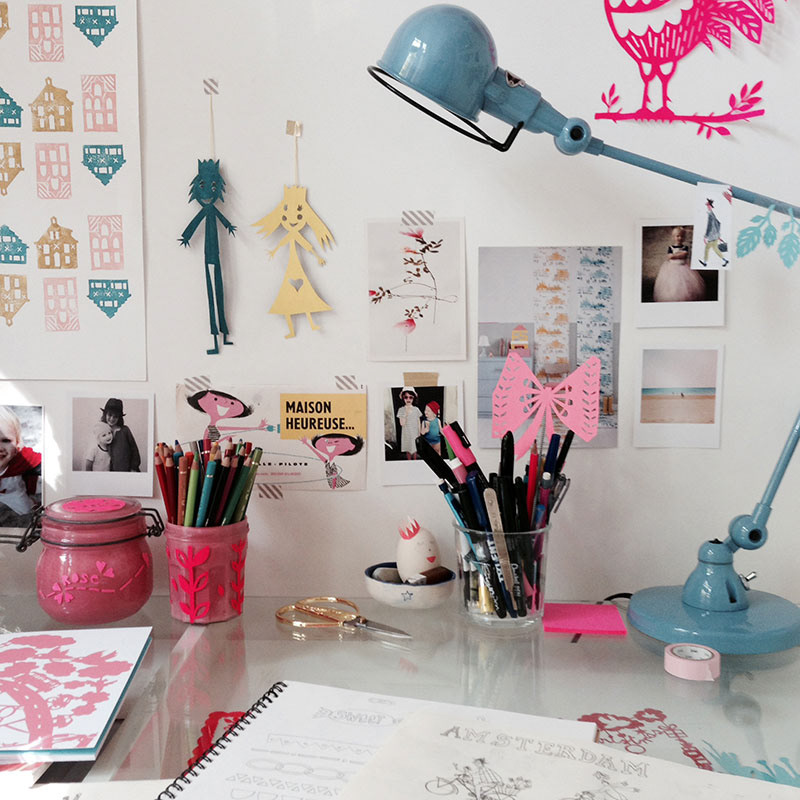 Julie is a French illustrator, paper cut artist and founder of Famille Summerbelle. She lives in Amsterdam with her husband Simon and their 3 children.
Julie studied Plasticien de l'Environnement in Paris at the Ecole Nationale Supérieur d'Arts Appliqués et des Métiers d'Arts, Olivier de Serres. 
She also graduated with a First Class degree in Set Design from Central Saint Martins, London.
Julie is open for commission work. You can get in touch with me on the contact form.
Visit Julie's BLOG by clicking here.